Posted by Superhairpieces on Oct 29, 2021
Although the traditional wedding season usually takes place in the months between June and October, winter weddings remain one of the most popular options for couples around the world. If you and your significant other happen to be one of those couples planning on one, the bride will need some winter wedding hairstyle ideas...and Superhairpieces has you covered!
Whether you already have plenty of hair to work with or need hair extensions or a wig to achieve a unique and glamorous look, here are 11 winter wedding hairstyles for the bride.
#1 Loose, Glamorous Curls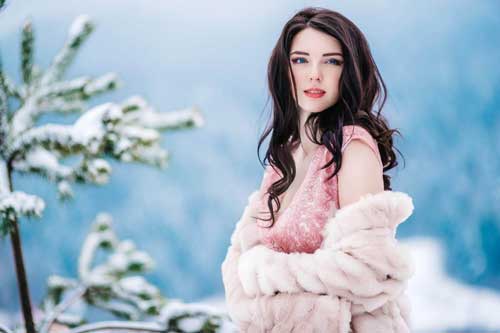 For a glamorous and elegant look at your wedding, you can choose to go with a loose curls hairstyle. While most women tend to go for a tighter curl in general, loose ones emulate a Hollywood curl more and look particularly good in the winter season.
If you already have long hair, all you have to do is leave it down and style the curls. Otherwise, we recommend the Noya French top weft back wig which has a general length of 14'' premium Remy human hair to help achieve this look.
#2 Half Up, Half Down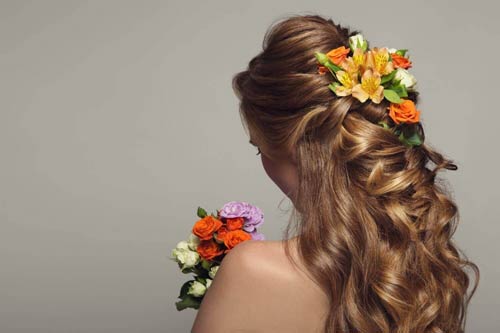 If you can't decide whether you want your hair up or down, why not meet in the middle and go with a half up, half down look? It's a hairstyle that works for nearly everyone regardless of texture and shade, though it's particularly ideal for those with thicker hair. Most of all, it is a memorable and elegant look perfect for a winter wedding.
The Julia lace front mono top full cap wig is ideal in emulating this look thanks to its full yet natural looking 100% hand-tied premium Remy human hair.
#3 Modern Day Hepburn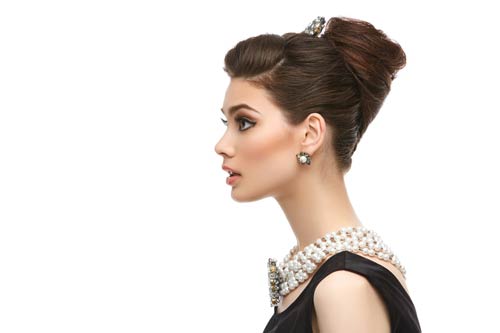 In addition to being a Hollywood actress and fashion icon, Audrey Hepburn was known for her beauty and elegance. With that said, you can add a touch of class to your wedding by going with the modern day Hepburn hairstyle which is a French twist. A common updo style, the hair at the back is twisted upwards before being secured while the look also involves a fringe.
You can achieve this look with the help of some of our 100% hand-tied weft extensions while the Smart Hair 5206 frontal hairpiece will give you the bangs needed for this stylish look.
#4 The Laced Plait
If you're looking to don darker colors for your wedding, the laced plait is one such hairstyle that is fitting. This look includes weaving a black lace around a roll or a secured braid. Additionally, you can have it woven around both at the same time. The result is a royal and classy look for your winter wedding.
Purchase u-tip hair extensions from Superhairpieces to get the volume needed to nail this look!
#5 Ringlet Curls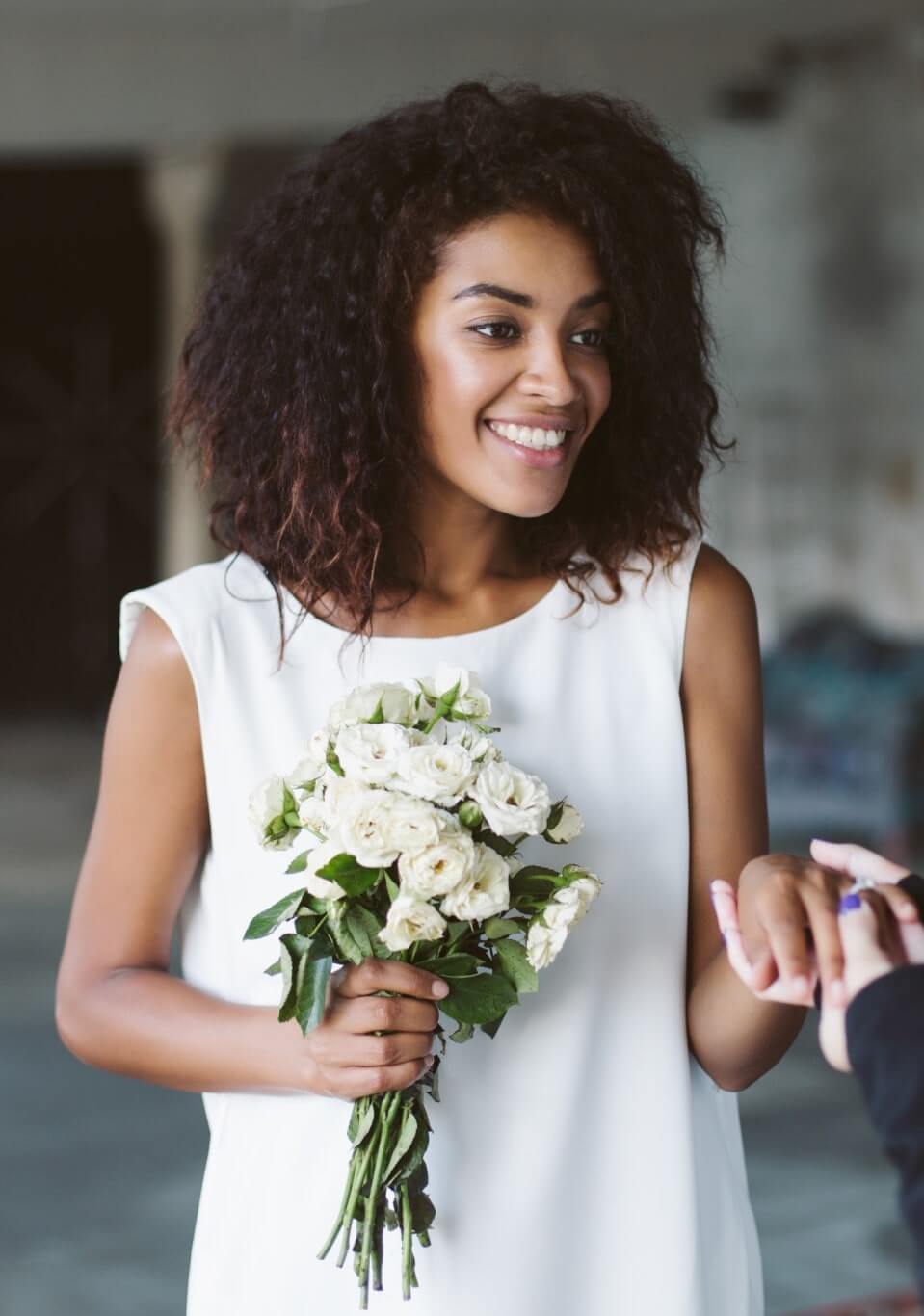 Ringlet curls, also known as princess curls or corkscrew curls, are a popular and elegant look fitting for a winter wedding. This hairstyle involves wrapping locks of hair with a thin curling iron. Alternatively, hair rollers can be used while women who already have curly hair can achieve this look naturally.
It's not the easiest look to create or maintain, but it certainly looks good. If you prefer not to curl your natural hair, you can place a custom order of our Rose mono silk lace front wig and customize the hair to be curly.
#6 The Flowers or Iced Jewelry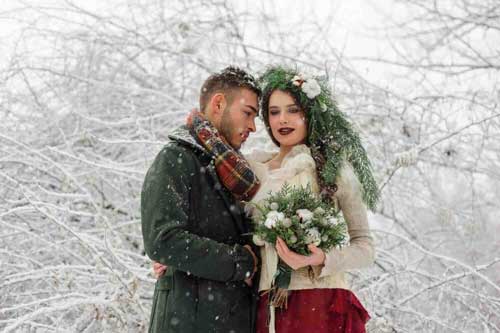 It doesn't just need to be a hairstyle that gets your hair attention at your wedding — you can also accessorize your hair to create a memorable look! You can use flowers to create a floral bun similar to what Jennifer Lawrence wore at the Mother! premiere a few years ago.
Another option is iced jewelry — perfect for the cold season — to create a sparkling headband which will only make the bride look more majestic. Accessories look great with longer, thick hair so you can use any of our women's wigs or human hair extensions to embellish with
Accessories.
#7 The Chignon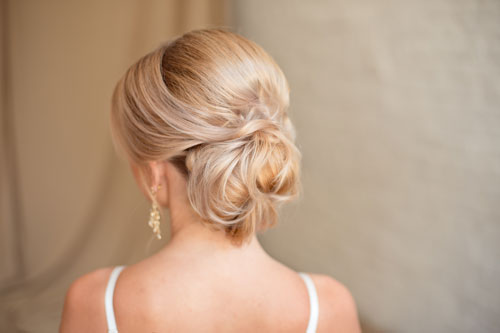 For an updo hairstyle that is old and classic, yet modern at the same time, you can opt for the chignon. Elegant and chic, the chignon dates back to ancient Greece and is not hard to recreate either. All you have to do is section your hair into three parts. Tie a loose ponytail with the middle part and then twist it in a counter-clockwise motion until it's in a bun shape. Secure with bobby pins before loosening the edges to get the shape you desire. Twist the two side parts above the bun and secure with bobby pins and you're done!
This hairstyle requires collar-bone length hair at the least, but even if you do have lengthy hair, you can choose from our tape-in extensions to help achieve this look.
#8 Classic Updo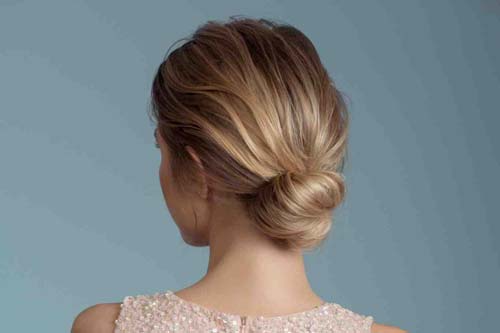 For a classy and sophisticated look, you can't go wrong with a classic updo which still remains a popular choice for brides going for a more formal hairstyle.
The best thing about it is you can do it with short, medium or long hair. However, if you want more hair to work with in order to recreate this look, you can use any of our hair extensions to get the desired length you need.
#9 Curls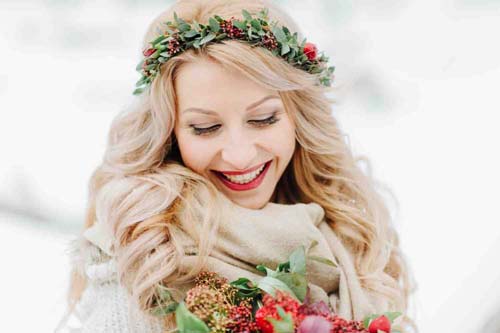 If you prefer classic curls, that's another viable option for your winter wedding. If you already have long hair, you can use our heatless curling headband to give you the beautiful curls you desire without worrying about the heat damaging your hair.
But if you want to be extra cautious, you can also curl some of our beautiful premium Remy human hair extensions to get that princessy-look!
#10 Side Braids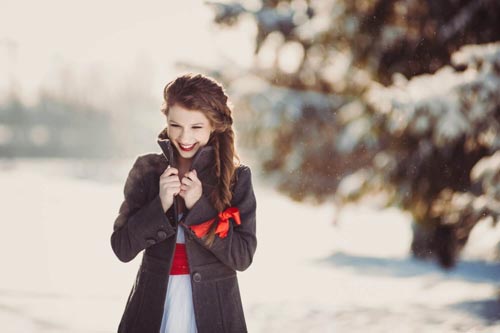 Don't want a hairstyle that interferes with your face? Side braids are exactly what you're looking for! This look involves just taking a medium portion of hair from the side and separating it into two. Rotate the top section over the bottom before adding more hair to the bottom section and repeating until you form a braid. Secure it when you're done and do the other side!
You can do as many side braids as you desire. However, you will need hair to work with to achieve this look, so we recommend our Ez Halo 16 hair extensions for an easy way to add length to your natural hair.
#11 Elegant Nest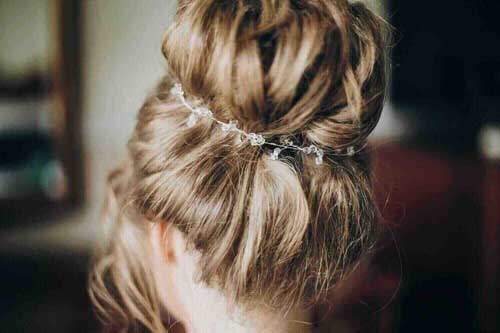 A high bun is one of the most common lady-like hairstyles for wedding brides. That said, you can spice it up by going for an elegant nest look. Just tie up a high bun and accessorize it with crystals, snowflakes, feathers or just about anything that is suitable for winter.
This way, you're not only putting a twist on a common hairstyle, but also looking the part for a winter wedding. You will need medium to long hair for this, though, and the Selena wig — which comes with 15'' premium Remy Chinese hair — is a perfect choice.
---------------------
If you are interested in learning more about wigs, toupees or hairpieces, contact Superhairpieces today at 1-866-814-7879 or email us at sales@superhairpieces.com to set up your virtual appointment.
Don't forget tag us at @Superhairpieces and #Superhairpieces on your social media channels to get a shoutout!