Posted by Superhairpieces on Oct 20, 2021
Some Americans may not have to pay for medical wigs anymore. As things stand, anyone who requires a wig for medical reasons, also known as a cranial prosthesis, will have to either cover the full cost by themselves, or get a private insurance company to cover the cost partially or fully.
Medicare, the national health insurance program of the United States, however, does not currently cover medical wigs at all. This means anyone who requires one due to cancer, treatments like chemotherapy or have suffered hair loss due to medical conditions such as autoimmune disease alopecia will have to shell out on their own.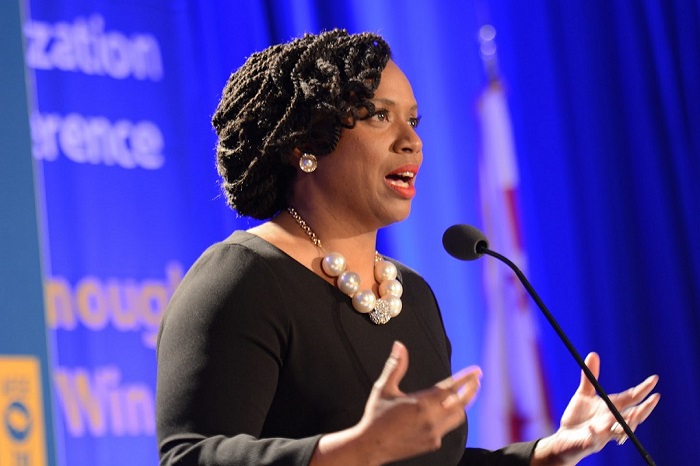 Flickr Creative Commons/2019 AFGE Civil Rights Luncheon - https://flic.kr/p/247BPoB
Rep. Ayanna Pressley is looking to change that. Dealing with alopecia herself and having unveiled a completely bald look last year, the Massachusetts Congresswoman reintroduced the Wigs as Durable Medical Equipment Act on Oct. 1 — a bill that was initially introduced more than two years ago by Representatives James McGovern and David Schweikert.
While some private insurance companies cover the costs of these human hair wigs, it's usually only a small amount leaving low and fixed-income patients without the means of purchasing medical wigs which can be expensive. Pressley's bill is looking to get Medicare to fully cover these costs.
"Every person living with alopecia, battling cancer, or facing another medical condition that leads to hair loss should be able to access wigs and other head coverings. Our bill is responsive and sends a powerful message to these communities: We see you, you belong, and you deserve to be treated with dignity and respect," Pressley said in a statement released by McGovern's office earlier this month.
"Since I first revealed my alopecia diagnosis, I've been intentional about creating space and creating community for those of us who have medical conditions that impact our hair — and this bill is a continuation of those efforts."
Pressley was joined by McGovern and Rep. Mike Quigley (IL-05) in introducing the bill. If you're an American in favor of this bill, you can ask your Rep. to sign-on.
Superhairpieces provides human hair wigs for women as well as full cap wigs for men not only across North America, but globally as well. We completely support Pressley's bill which would help over 6.8 million people dealing with alopecia in the United States in getting the resources they need to pay for a medical wig.
We will keep you updated on any further developments.
-----------------------
If you are interested in learning more about wigs, toupees or hairpieces, contact one of our Superhairpieces consultants today at 1-866-814-7879 or email us at sales@superhairpieces.com to set up your virtual appointment.
Be sure to subscribe to our email list to ensure you get all the product information you need.
Need further information? Browse through our website at www.superhairpieces.com (US & International) or superhairpieces.ca (CAN)
Don't forget tag us at @Superhairpieces and #Superhairpieces on your social media channels to get a shoutout!