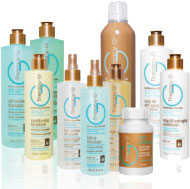 Therapy-G
Hair loss treatment & regrowth
Shampoos for men and women
Helps to reduce hair loss and extend the growth cycle to stimulate renewed growth.
How it works
Therapy-G is not a drug and is made from all natural ingredients. Its patented formula includes unique advances such as tryptobond guard™, and the Moist Application Process (MAP)™. These technologies allows Therapy-G to be highly effective in the treatment of thinning and fine hair without subjecting you to the side-effects of drugs
Benefits
✅ Natural ingredients
✅ Patented formula
✅ Designed to reduce hair loss
Therapy-G will protect your hair, prevent further hair loss and also create thicker, fuller and healthy hair if you follow the recommended steps:
Step 1
Cleansing
Benefits
Deep cleansing and neutralization of toxins
Shampoo removes DHT
The Antioxidants eliminates Free Radicals
Stimulating renewed growth by nourishing the follicles and without drying the hair and scalp.
Step 2
Nourishing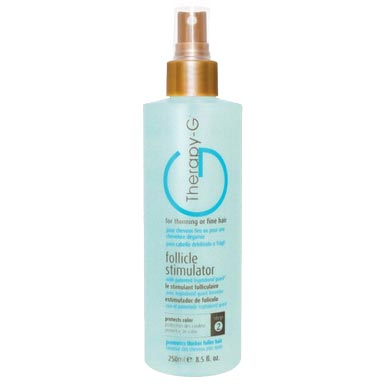 Benefits
Delivers all the vitamins, minerals, and amino acids
Increases your hair's mechanical strength, increases combability
Stimulates blood circulation to the hair follicle
Extends the Growth Cycle of hair
Tryptobond Guard attaches itself to the hair to strengthen & protect from color fading
Step 3
Conditioning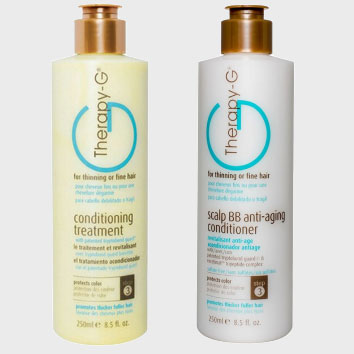 Benefits
It produces incredible shine and manageability
Instantly detangles
Moisturizes the scalp & hair
Stimulates the scalp, infuses moisture, relieves dryness flaking and itching
Disclaimer:
Superhairpieces does not bear any responsibility for the claims, safety, reliability, durability and performance of any of the mentioned products.
Please make sure to read each product's label and instructions carefully before using.