Posted by Superhairpieces on Jan 07, 2022
With winter well and truly here, it's extra important that we take care of our hair, our hair systems as well as our health. This is because the cold, dry winter air can cause our hair to become dry and potentially suffer from breakage and shedding which is what nobody wants. But what is equally important is making sure the humidity in your home is at the right level so your hair system doesn't deal with excess moisture and frizzy hair. This blog will look at all things humidity, especially during the winter season.
What is humidity?
Humidity is essentially the concentration of water vapor present in the air. The more humidity or the higher the humidity levels, the greater chance of precipitation, fog or dew. Relative humidity, meanwhile, is a ratio of the amount of water vapor in the air to the greatest possible amount of water vapor at the same temperature. A higher temperature also results in more water vapor being present in the air. This is why the summer time usually leads to higher humidity and why water molecules and moisture in the air absorb or bind with our hair causing it to become frizzy and sticky.
What humidity level is ideal for a hair system?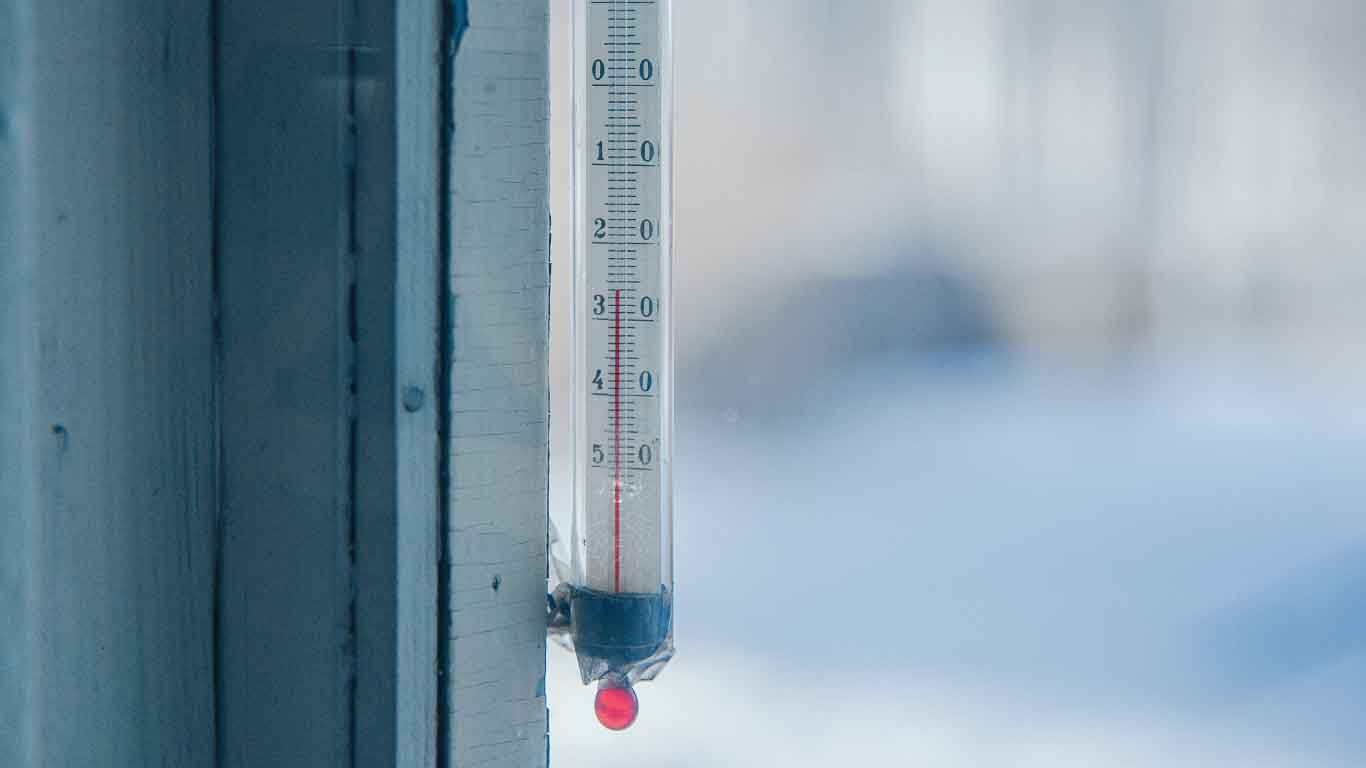 You may be wondering why you should be bothered about humidity during the winter season. After all, it's the cold, dry hair that we should all be worried about, especially if we're in areas where it can snow badly or with temperatures dropping well below 32°F (0°C). However, with the heat you'll naturally be turning on, it's important to keep the humidity levels in your home in mind to prevent your hair system from becoming too dry.
The heat from a furnace or heating system is dry so while you will feel warmer inside, you will need some humidity. Even if your home doesn't require additional heat, the dry winter air will seep in and you will require humidity in the form of a portable or home humidifier. This not only keeps the indoor air quality at the right levels that allow for easy breathing and comfort within your home, but also prevents dry noses, throats, nosebleeds, nasal congestion, post nasal drip and dry skin. This is crucial especially during the winter and especially during these unprecedented times with the COVID-19 pandemic and emergence of the omicron variant. A lack of humidity and dry air in your home allows any virus, virus particles or respiratory droplets to travel further and possibly infect you and your loved ones.
Typically, you will want humidity levels to be at 30 percent to 50 percent in your home. This is recommended by the U.S. Environmental Protection Agency (EPA) as it helps prevent the growth of mold and bacteria in your home. Anything less will result in dryness in the air as well as your nose, throat and most importantly in this case, your hair.
Going up to 60 percent is also acceptable as far as humidity is concerned. A range of 40 percent to 60 percent is particularly ideal for fighting off infection, contributes to making the coronavirus or any other seasonal virus decay faster and as aforementioned, prevents greater numbers of particles from traveling. "A level of 40 to 60 percent is right in the sweet spot where we get the benefits of some humidity but not the drawbacks of too much," wrote Joseph Allen, associate professor of exposure assessment science and director of the Healthy Buildings program at Harvard T.H. Chan School of Public Health in a co-authored 2020 Washington Post opinion piece.
However, anything higher than 60 percent could lead to stickiness in the air which could affect your hair and/or hair system by making it frizzy, poofy and unmanageable as a whole. Just think of how sticky your hair and body can feel during those hot and humid summers — the same can happen even during the winter if your humidity levels are too high.
Tips to overcome humidity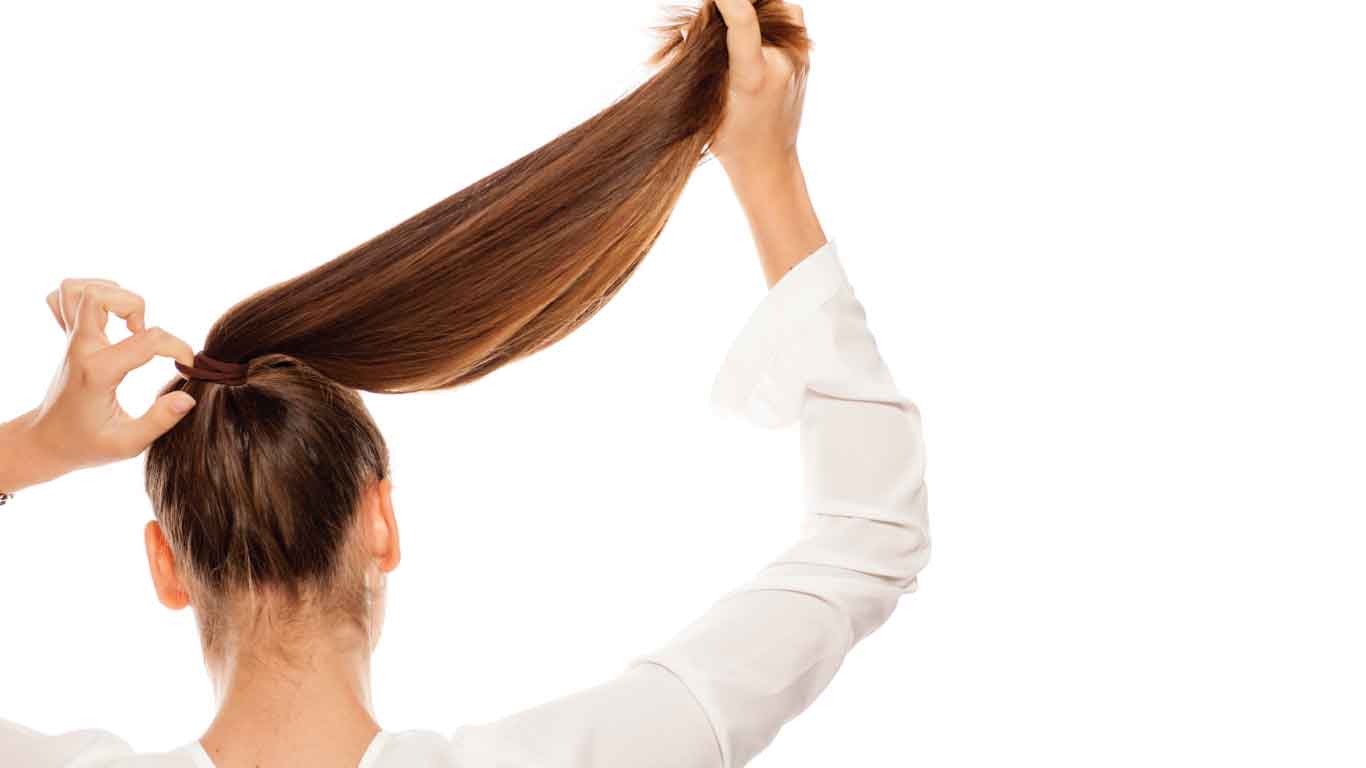 Of course, there may be some hair system wearers who prefer to have higher humidity levels ranging above 60 percent in their homes. With that said, there are ways to overcome humidity for your hair, even if it's in your own home. These tips also mainly apply for the summer time.
Change your hairstyle up. For those who wear hair systems for women or men who have long hair, hairstyles such as a high ponytail, fishtail or top knot are ideal for higher humidity levels. Longer hair also means heavier hair strands which can help prevent excess frizz and curliness.


Use the right wig shampoo or wig conditioner. Don't just use your regular shampoo or conditioner. Look to use products such as Amika shampoo and conditioner that are specifically formulated to refresh, hydrate and moisturize your hair. You can also use leave-in conditioner to reduce any potential frizz you may experience.


Reduce use of heat styling products. Whether you are using a blow dryer, curling iron or hair straightener, try and reduce the amount of heat exposure and potential heat damage on your hair or hair system. You can use a cold setting, reduce your frequency as well as consider human hair extensions instead if you still want to achieve a particular style.
----------------------------
Don't forget tag us at @Superhairpieces and #Superhairpieces on your social media channels to get a shoutout! And make sure to like us on Facebook, follow on Instagram and subscribe to our YouTube channel!