Posted by Superhairpieces on Nov 30, 2021
One potential issue hair replacement system wearers may find upon (or even before) installation are that their hair pieces have too much of a shine. This can be evident in the hair itself as well as the hairline and scalp. Why does this happen and how do you reduce the shine? Read on below to learn more.
Why is my hair system shiny?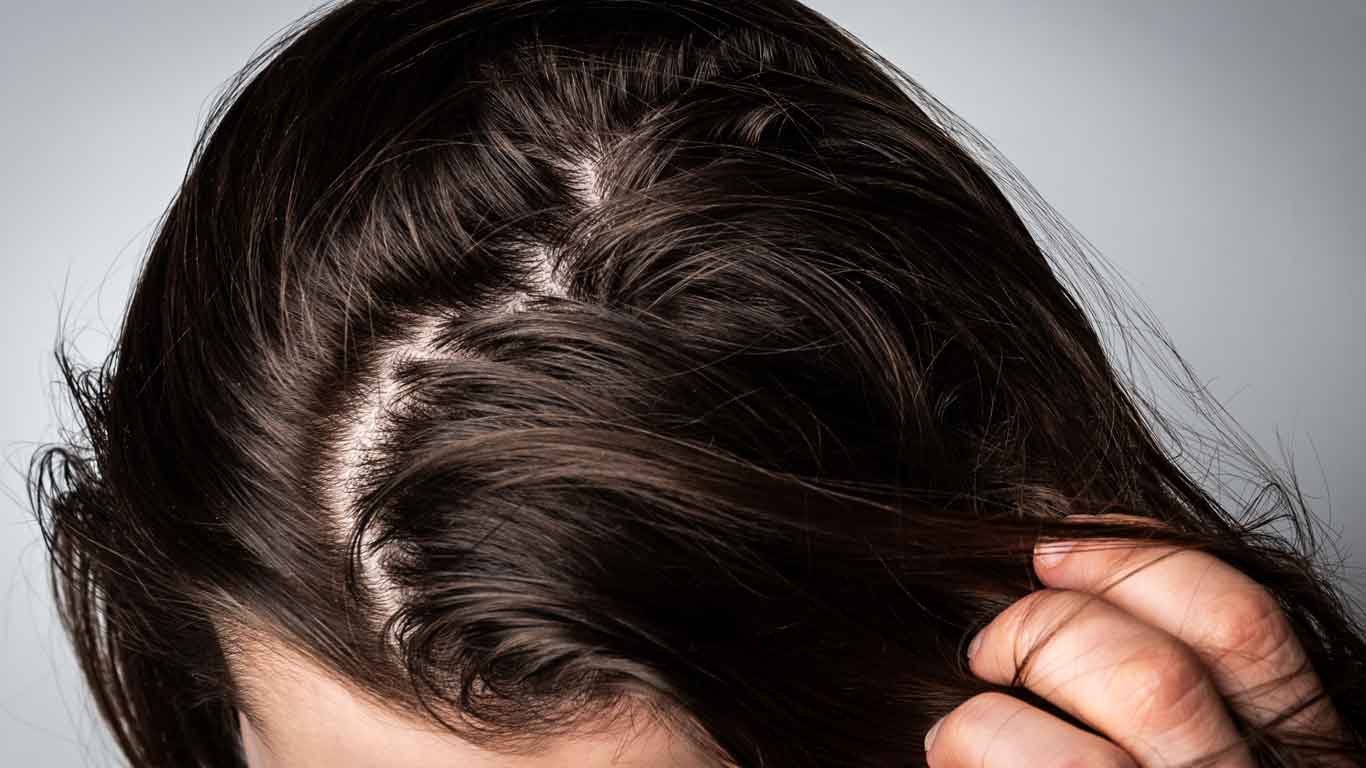 While shiny things in general are nice, nobody wants an excessive or unnatural shine on their hair system. The main reason is that if it's too shiny or noticeable, especially on the scalp, it could be a dead giveaway that you're wearing a toupee or wig which not everyone is ready to be open about just yet.
However, not every wig or toupee will have a shine when they arrive. After all, you could place an order for seven hair systems and find that there is a bit of a shine for the eighth one only when you've installed it. There are a few reasons for this:
This is a problem usually more associated with hair system bases that utilize some form of poly skin. Because of the plastic polyurethane material, there is a natural shine that could come in the hairline, scalp or around the hair system if it utilizes poly on the sides.


The kind of adhesive and how it's applied is also a factor. Some tapes have a shine to them while certain wig glues could drip down to your hairline or forehead area which can also cause a shine. If you're using a very old wig adhesive, that can also cause a shine due to the bond breaking down.


If you find that your hair is shiny, this could simply be because of the manufacturing process or the particular hair with your hair replacement system. While this won't always be the case, human hair from different donors may react differently when processed with some having a shine as a result. However, there is also a natural shine that comes with a new hair system regardless so one wash should be enough to get rid of it.


How to reduce the shine of hair systems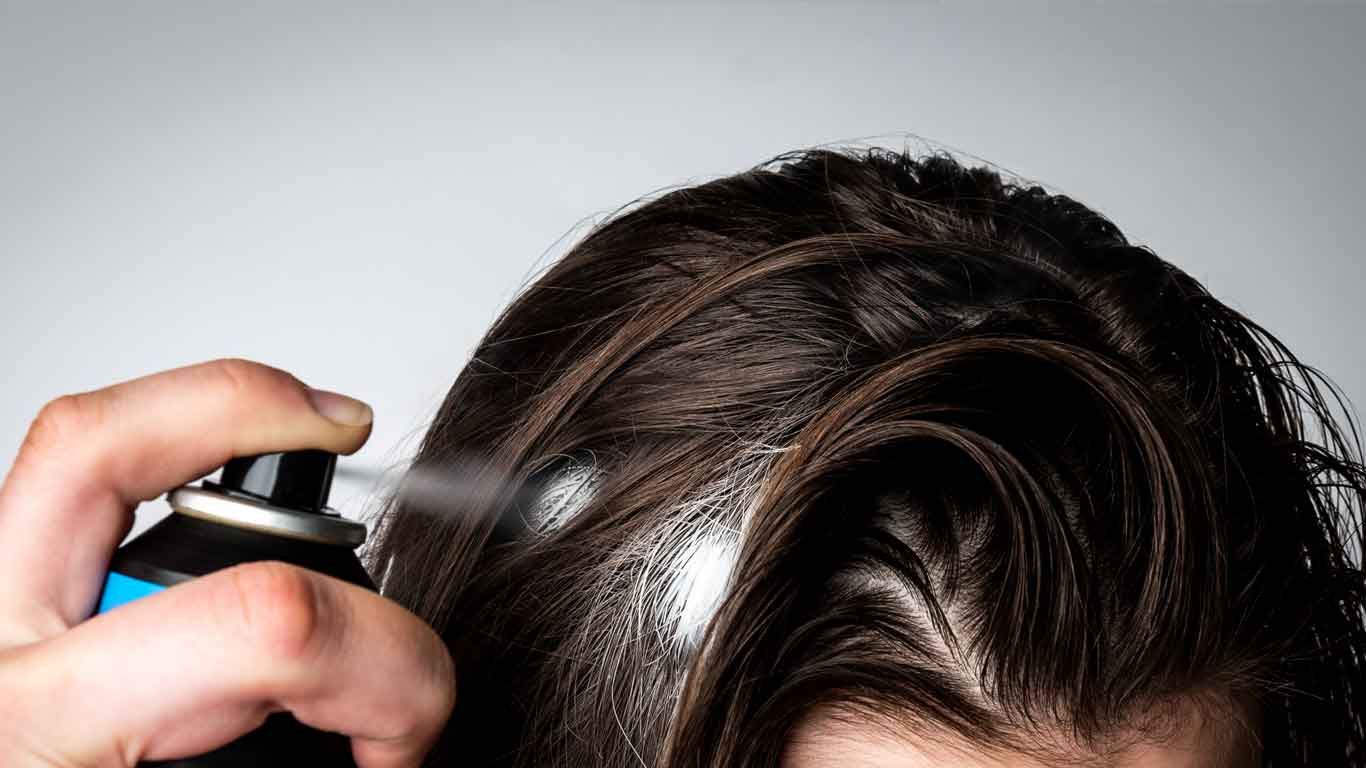 There are a couple of ways you can reduce the shine from your hair system. The first thing we recommend is checking your hair system as soon as you've received it for any shine. This way, if there is a significant shine you've not seen before, you can simply return it for a full refund.
With that said, before we dive into any complex methods, it's well worth it to simply shampoo and wash the wig or toupee first to see if that has any impact. In general, it's a good practice to wash your hair system before wearing it for the first time anyway, and any shine that is present should disappear. Remember to use wig shampoo and wig conditioners that are specifically designed for hair systems.


If that hasn't had any effect, it's worth trying out a dry shampoo if you find the hair is too shiny. All you need to do is spray a little on the shiny hair and it will eventually dull right after. You may need to test out which dry shampoo is ideal for you as some might have an overpowering smell while others are white, so when sprayed, it could look like baby powder or white residue which would not look ideal on a darker hair color. Luckily, there are dry shampoos that are for specific hair colors as well.


Speaking of baby powder, that is one alternative that can be used instead of dry shampoo especially if you have a lighter hair color. Just take a bit on your hands and dab it on the hair system. Once done, just shake it off. Remember to use baby powder and not just any regular powder to keep it from discoloring or having any white residue on your system.


If it's an adhesive issue, we recommend using products designed to reduce any shine on your scalp. We offer a number of no shine tapes that are dull and offer an invisible look. In addition, you can also use products like Stop Shine which is applied on the surface of your adhesive to get rid of any potential shine without affecting the bond. Alternatively, you can also dab the tape with your fingertips before applying it to reduce any shine.


You can also reduce the shine of your hair system by getting the right kind of base. If you generally have oily skin or an oily scalp, you may as well wear a poly skin hair system as they have a bit of a shine on them anyway. However, you can really wear any type of base. If you don't have an oily scalp or skin, a problem can arise as the contrast will be more noticeable. Instead, it's better to go for a French or Swiss lace hair system which has more of a dull finish. Avoid any fine welded mono hair systems. Additionally, opting for a scallop front base could help divert any attention due to the zigzag-shaped hairline rather than it being a straight line.


Lastly, if you are still opting for a skin base, we recommend using nail polish remover to brush the system and remove any shine.
Conclusion
More than anything, a good wash or two should fix any unwanted shine from a wig or toupee. However, if you find that's not working, you can use the other methods mentioned above to see if it helps you out. Interested in learning more about hair systems? Browse through our website at Superhairpieces