Posted by Superhairpieces on Feb 16, 2022
When you're reattaching your hair replacement system, you want the best possible installation and bonding on your scalp. This not only makes your men's toupee feel comfortable on your scalp, but will also ensure the bond adhesive you use, whether it's tape or glue, will have its hold time last to the absolute maximum so you don't need to replace it until you absolutely need to or are ready for maintenance or cleaning.
Assuming you've already taken your old unit off, here are a few steps you need to follow to achieve the ultimate bond with your hair system.
STEP 1: Use adhesive remover on your scalp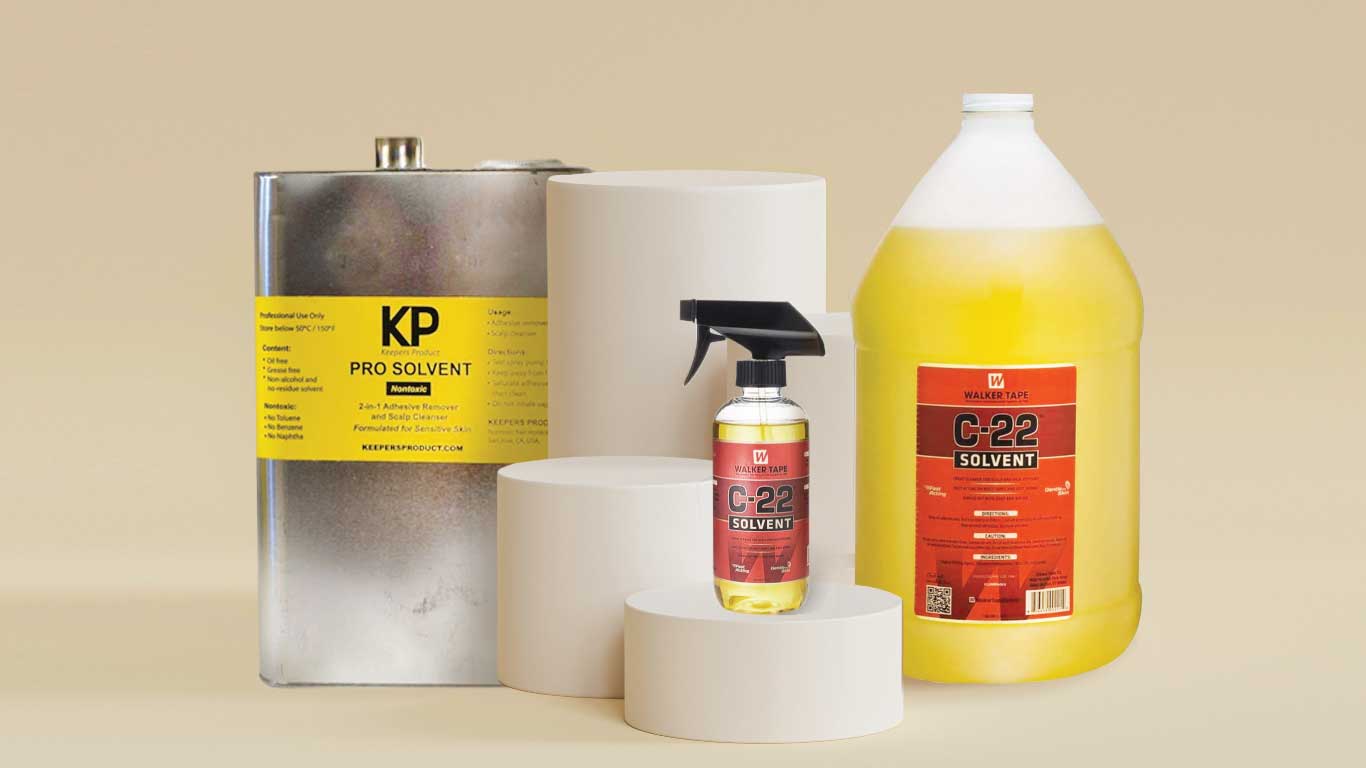 The first thing you will need to do once you remove your old hair system is to clean your scalp. Start off by using an adhesive remover. This will get rid of all the hair system adhesive that has been stuck to your scalp and there will be quite a bit stuck on there, especially if you've worn it for a couple of weeks at the least.
We recommend using KP Pro Solvent or C-22 Solvent as these solvent products will not only help with the adhesive removal process, but also soothe and protect your scalp. Just spray it on your scalp and let it sit for a few minutes. The adhesive bonds will weaken and come apart before you can wash it off.
STEP 2: Remove adhesive on hair system using Ghost Buster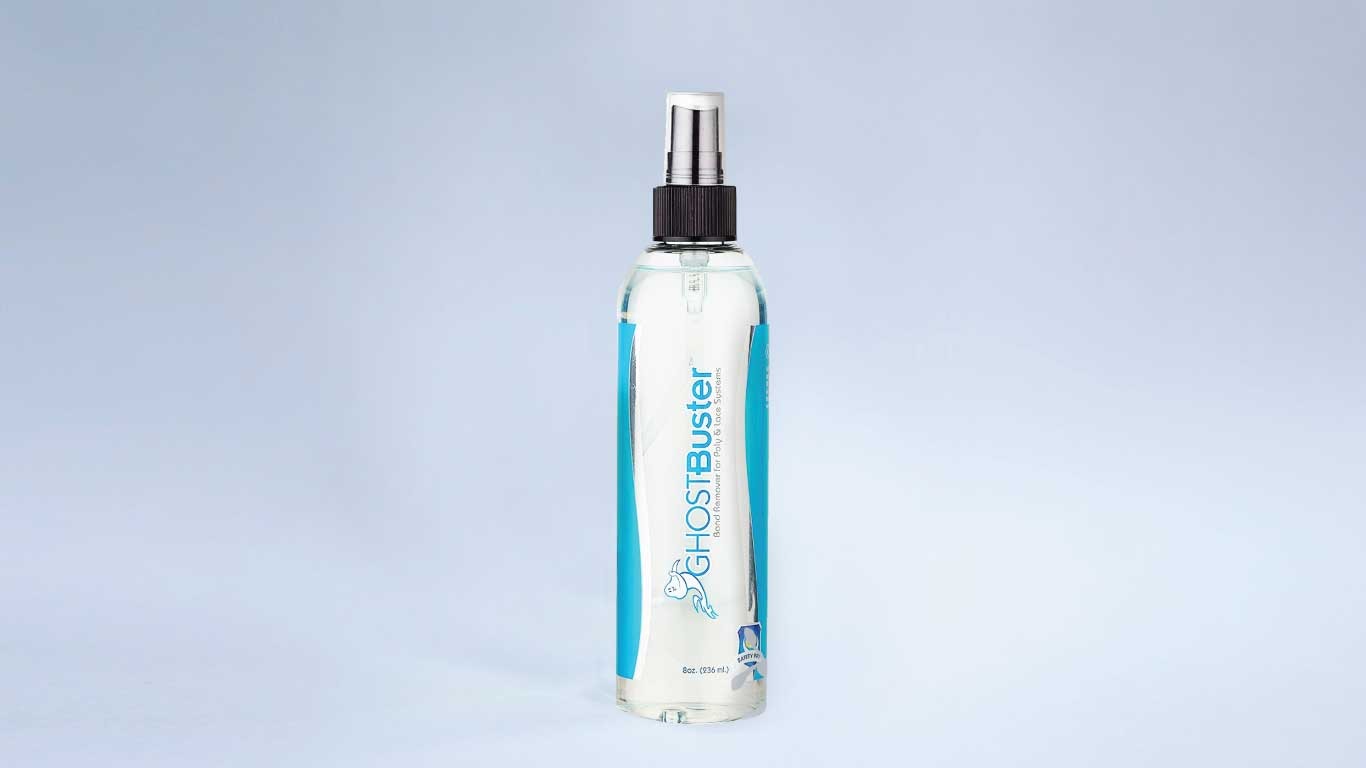 Next, you will need to remove the adhesive from the hair system base as well. We recommend using Ghost Buster Bond Remover which is recommended specifically for poly skin hair systems as well as lace hair systems. Spray it on the removed hair system and allow it to sit for a few minutes so as to allow the adhesive bonds to loosen and weaken. You can then scrape and wash it off.
While this is a Ghost Bond product, you can use it for removing adhesives from other brands as vwell. Alternatively, there's also the option of using Rapid Release to help with the adhesive removal. Keep in mind that these products should only be used on the hair system and not your scalp or skin. Refer back to Step 1 for removing adhesive from your scalp.
STEP 3: Remove leftover adhesive residue with Bond Breaker
Now with the previous steps, you're not guaranteed to get rid of all the residue whether it's on your scalp or hair system base. That's just how residue works as there's always a small amount leftover. To get rid of it entirely, we recommend using Bond Breaker Shampoo. This product is designed for hair systems as well as your scalp as it helps break down adhesives while also scrubbing the scalp, making this a very versatile product.
Apply a small amount both on the hair system and scalp and rub just like it's a regular shampoo. Make sure to focus on the areas where there is still adhesive residue. The Bond Breaker should break the bonds down and clean up the residue. Rinse afterwards and repeat if necessary.
STEP 4: Exfoliate scalp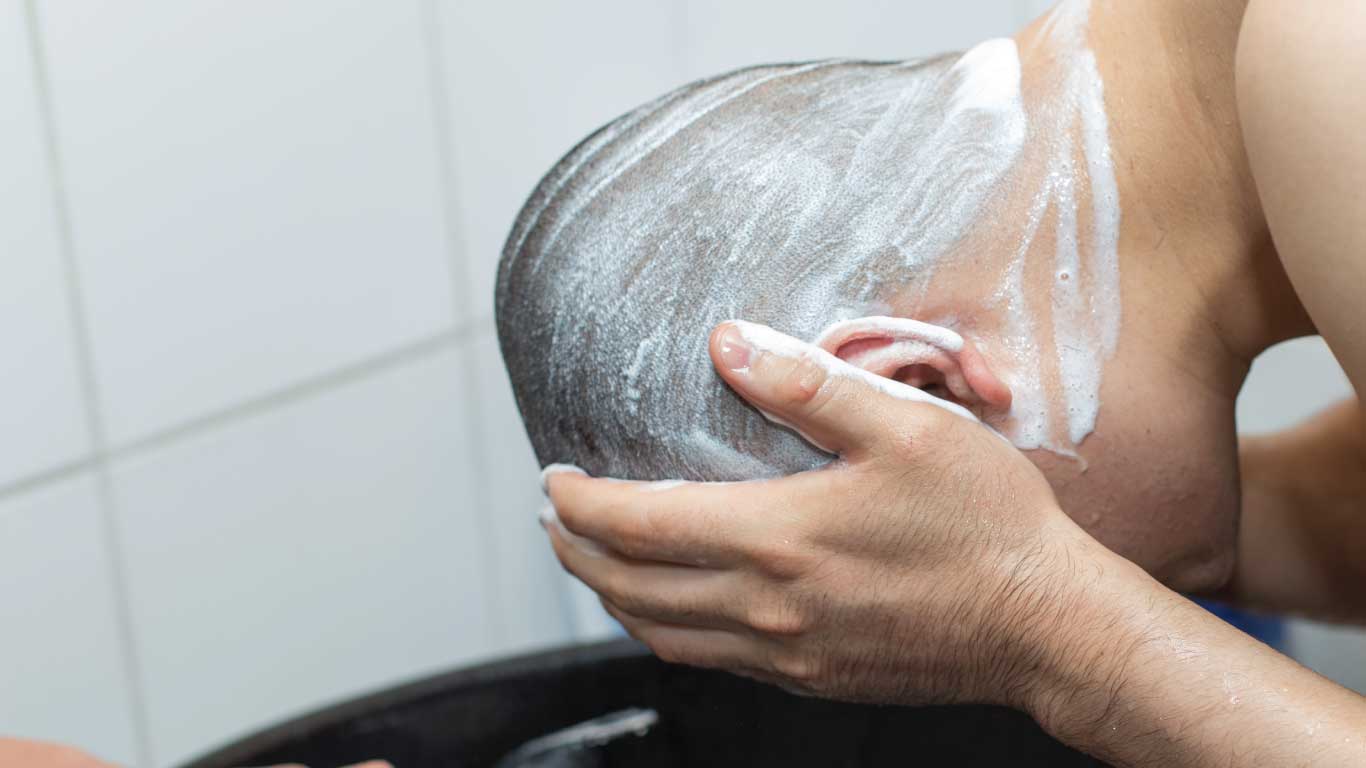 The next step in achieving the ultimate bond is exfoliating your scalp. This helps to remove any remaining dead and dulling skin cells from your scalp. For this step, you can use the Yes To Tea Tree Scalp Relief Gentle & Soothing Scalp Scrub.
This is a 99% natural scalp scrub that eliminates any buildup and calms an itchy scalp. It also contains tea tree oil, sage oil, witch hazel and apple cider vinegar which contributes in helping nourish, cleanse and exfoliate the scalp. Just squeeze out a large amount on your hand and massage your scalp. Rinse thoroughly once done. Note that this scrub should only be used one to two times a week at most.
STEP 5: Cleanse hair system with Keune Cooling Shampoo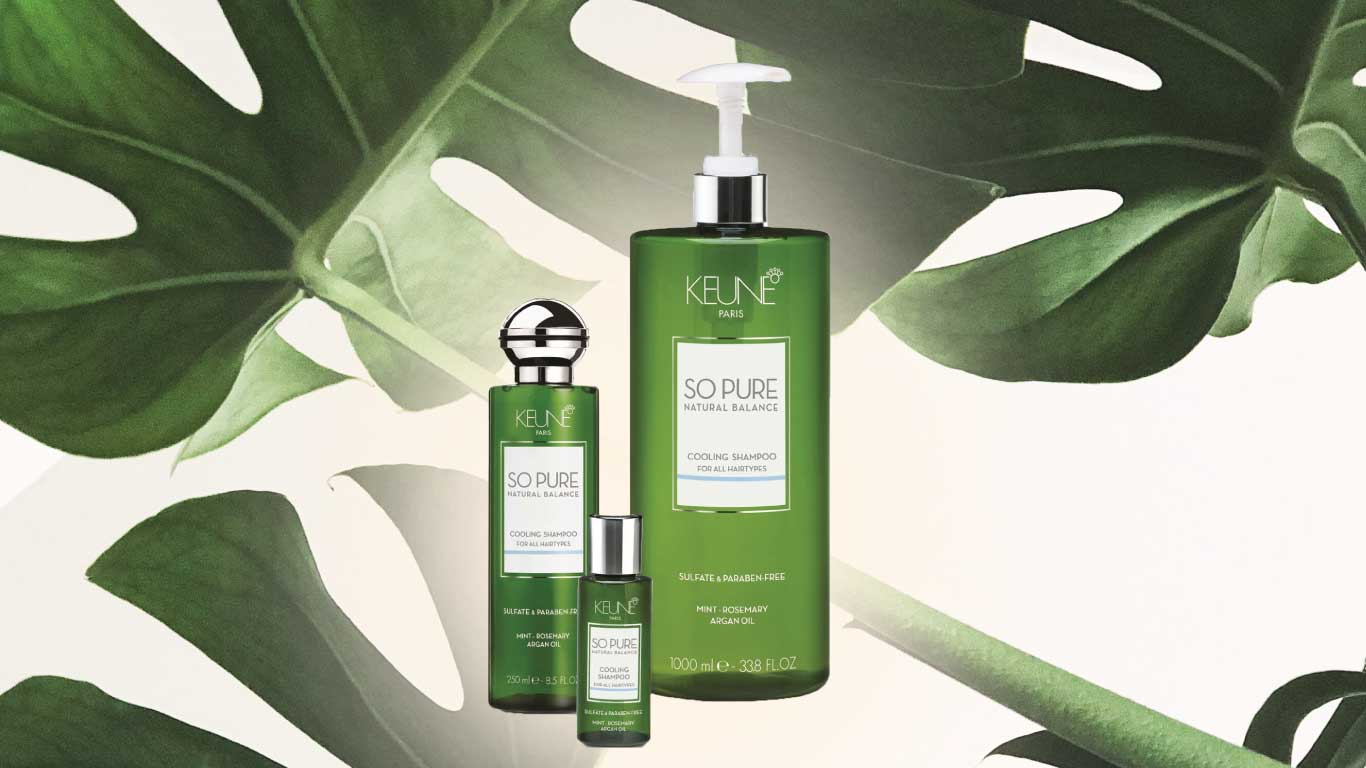 While any glue or tape residue should be removed from your hair system, we still need to make sure it's fully cleansed. You can do this with Keune Cooling Shampoo. This shampoo works for all hair types and helps balance and refresh hair. It uses mint, rosemary and argan oil and is also free of sulfates and parabens. More than anything, it helps cleanse any excess buildup of gels and oils remaining in your hair system and provides a cooling sensation to the hair.
STEP 6: Apply alcohol to saturate scalp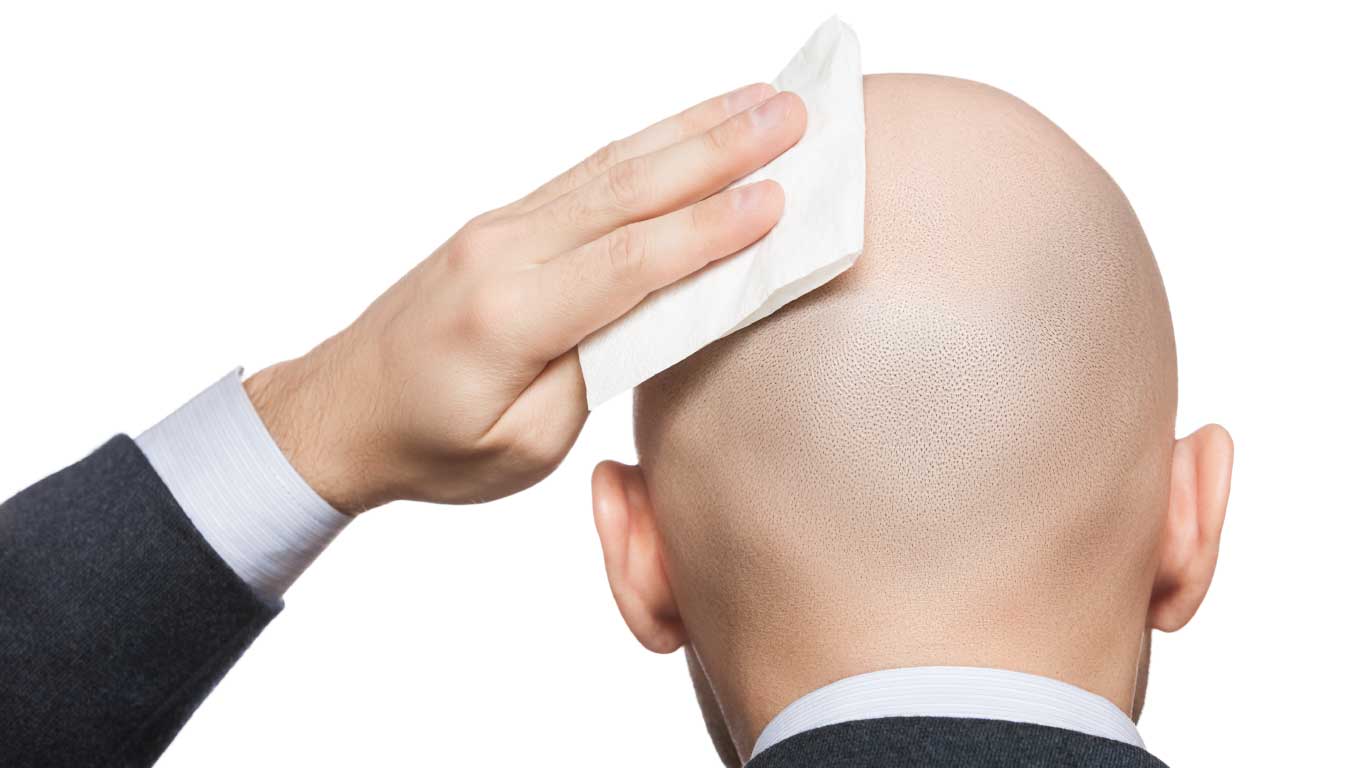 We're almost ready to apply the hair system on your scalp again. Before we do that, we need to saturate the scalp with alcohol. Walker's Isopropyl Alcohol is a great option for this. Using a brush, simply apply a small amount on the area of the scalp where the base will stick on and let it dry for a few minutes.
This will clear out any remaining oil and dead skin cells as well as dry out moisture. More than anything, it will prepare your skin for bonding. It's important that you perform a small patch test prior to applying if this is your time to ensure there is no adverse reaction or irritation with the alcohol.
STEP 7: Use scalp protector or a skin med before applying adhesive again (Walker Scalp Protector or KP Skin Med)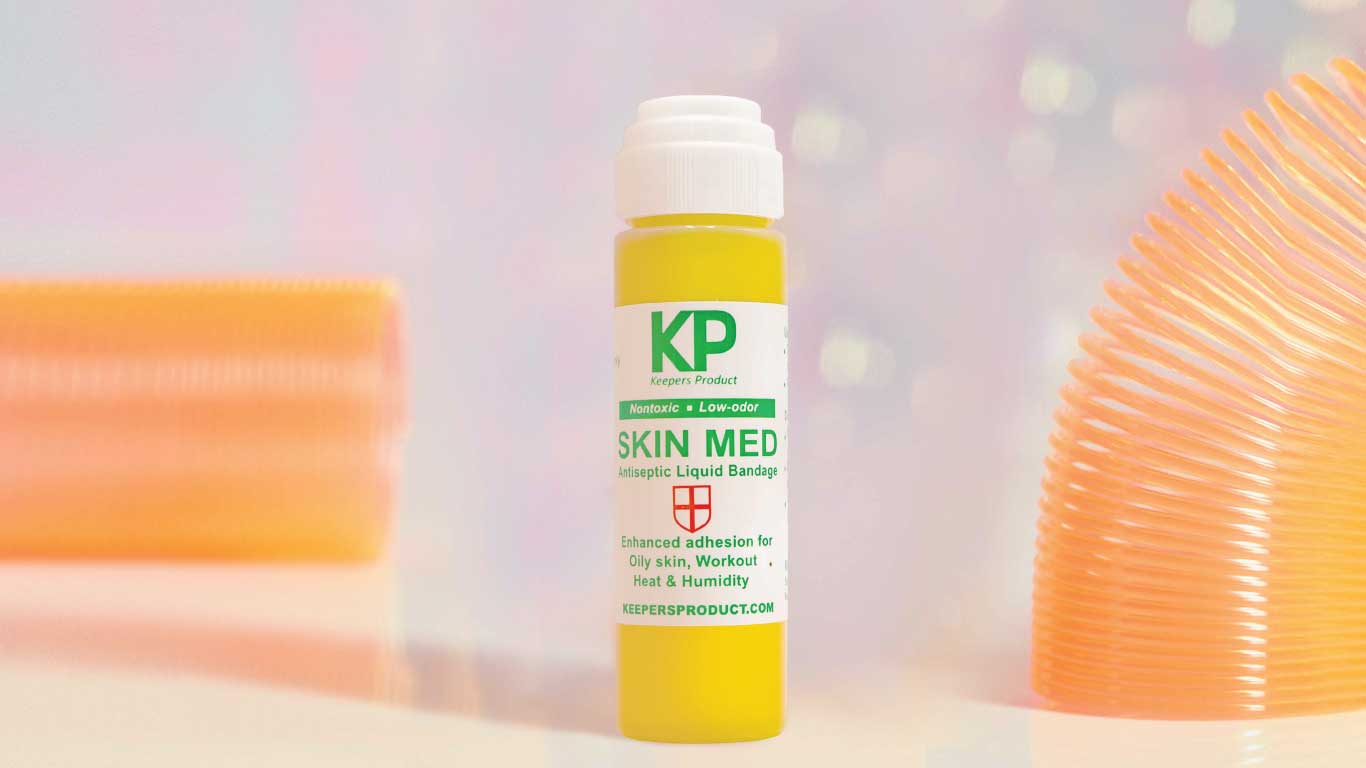 Once the alcohol has dried, it's time for one last step, and that's applying a scalp protector or a skin med. You can do this with Walker Scalp Protector or KP Skin Med. These products not only ensure an improved adhesion, especially during hot and humid weather, but also provide a thick protective barrier to prevent irritation from adhesives and tapes. An added benefit is if you tend to have oily skin, these products provide a barrier against oils as well.
Conclusion
Once you follow these steps, your scalp should be in perfect condition to wear your hair system again and achieve the ultimate and strongest bond possible.
-------------------------
Interested in learning more about hair systems? Browse through our website at www.superhairpieces.com (US & International) or superhairpieces.ca (CAN)
Don't forget tag us at @Superhairpieces and #Superhairpieces on your social media channels to get a shoutout! And make sure to like us on Facebook, follow on Instagram and subscribe to our YouTube channel!